See on Scoop.it – augmented world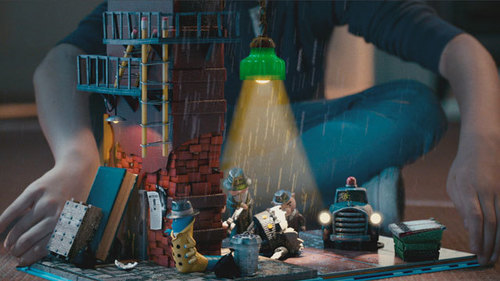 "I libri? L'interfaccia più antica del mondo. E renderli metà digitali, metà analogici ci è sembrata da subito un'idea brillante". Adam Volker dei Moonbot Studios, premio Oscar nel 2012 per il corto animato tratto dall'app The Fantastic Flying Books of Mr. Morris Lessmore, racconta così la sua ultima fatica. Uno strano noir per console che va sotto il nome di Diggs Nightcrawler, dal 29 maggio nei negozi. E' il secondo volume della serie dei Woonderbook per PlayStation 3 e segue quello scritto da J.K. Rowling, sul mondo di Harry Potter, uscito novembre con il titolo di Book of Spells.
augmented world's insight:
Si tratta di favole a realtà aumentata. In pratica si pone il volume davanti alla webcam connessa alla Ps3 e le pagine si animano sullo schermo della tv. Si può ovviamente interagire con personaggi, cose e testi, entrando a far parte di questa nuova generazione di favole digitali. Stavolta la vicenda ricalca i noir e gli hard boiled americani degli anni Venti e Trenta, rivisitati con l'ironia sottile dei Moonbot Studios. Gente a dir poco duttile, considerando che passano dalle app ai libri di carta, dall'animazione ai videogame.