See on Scoop.it – augmented world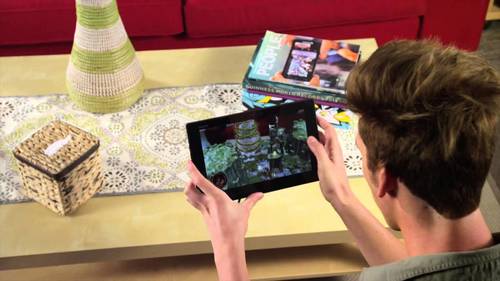 Smart Terrain is an innovative vision capability that enables a new level of immersion and interactivity in augmented reality gaming experiences. Apps powered by Vuforia can now enable users to create their own play space and interact with the physical world in ways not experienced before by enabling game physics to apply to real world surfaces and objects.
augmented world's insight:
The in-game experience integrates real surfaces and physical objects which game characters can navigate around, enabling them to collide with or jump over other objects or even fall off the edge of a table.
Smart Terrain will be available in Spring 2014 with support for the PrimeSense™ Capri depth sensor
See on www.youtube.com