See on Scoop.it – augmented world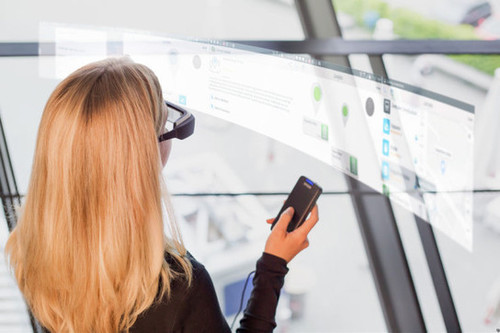 Metaio, a company with a rich heritage when it comes to augmented reality (AR) software as well as solutions, has announced the first "see-through" wearable AR capabilities thanks to the latest Beta version of the Metaio SDK. This would translate to it being optimized for wearable computing devices including the likes of the spanking new Epson Moverio BT-200. Ditching the camera view, Metaio's technology would enable the user to check out reality with both digital and virtual content that has been directly overlaid into one's surroundings.
augmented world's insight:
With wearable computing technology becoming more and more mainstream, it would be wise for companies to ride on this wave if they want to last in the future. Metaio CTO Peter Meier shared, "We strive for seamless wearable AR. We want to go beyond the limitations of form factors to deliver truly ground-breaking experiences."
The Metaio Augmented Realit SDK is currently serving a whopping 80,000 developers, and has been equipped with optical, totally transparent Augmented Reality rendering, which opens up the door for users to check out AR content as though it was being presented directly in front of them.
Service technicians will be able to visualize the digital maintenance information that is attached to systems as though it were there in real life, and it also enables consumers to visualize product information regardless of where they are.
The potential for gaming is there as well, since game developers will be able to work in a more immersive environment that will merge both the physical and virtual worlds.
See on www.ubergizmo.com