See on Scoop.it – augmented world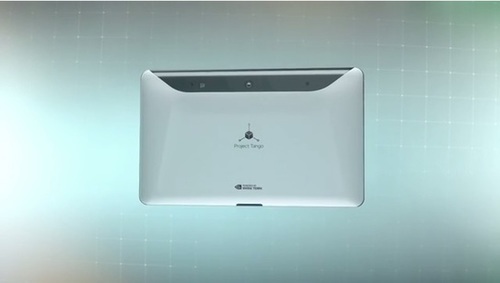 Google has officially announced its Project Tango tablets packed with a range of features specifically for those looking to push the boundaries of virtual reality and realistic mapping on mobile devices.
augmented world's insight:
To be available only to developers starting late June, Project Tango tablet is powered by the powerful NVidia Tegra K1 processor; packs 4GB RAM, 128GB storage, motion tracking camera and a depth-sensing camera; and provides for three different connectivity options including Wi-Fi, Bluetooth LE and 4G LTE.
Project Tango tablet can understand space and motion as humans do allowing for faster creation of 3D maps, large scale virtual and augmented reality experiences, and interactive fly-throughs among other things.
Google has specifically stated that the Project Tango tablets will not be available to consumers and "these development kits are designed for professional developers interested in exploring the future of mobile 3D sensing".
"Developers will receive updates as the software algorithms and APIs evolve. These development kits are not a consumer device and will be available in limited quantities", added Google.
The device has a 7-inch and carries a $1,024 price tag. Developers attending Google I/O 2014 in San Francisco later this month will have the first shot at purchasing the Project Tango tablet.
For those of you who are new to Google's Project Tango, it is the output of Google's Advanced Technology and Projects group – a division that found its origins in the patent hoard acquired by Google from Motorola.
See on www.techienews.co.uk