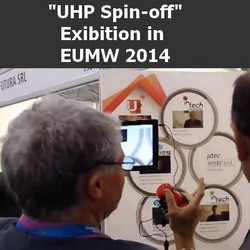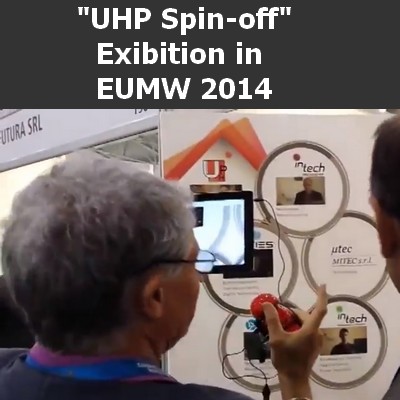 Rome  European Microwave Conference 2014 EuMW 2014
The UHP spin-off is based on the skills and knowledge (know-how) of the University Staff in Electromagnetics and High Frequency Power Amplification to generate intellectual products  and develop products for  both domestic and international with its own technology of Microelectronics and precision Mechanics and provides services with case studies of prototypes and industrial products related to both active and passive components.
THE ROUND has developed AR apps for "UHP spin off" (you can see, for example, James Clerk Maxwell recites a short poem) and a location based AR app for visitors and congress participants in Rome for European Microwave Conference 2014 EuMW 2014. Augmented reality apps are available to both smartphones and smart glasses.
EuMW 2014 will be held in the extraordinary and beautiful 'Eternal City' of Rome. Bringing industry, academia and commerce together, European Microwave Week 2014 is a SIX day event, including THREE cutting edge conferences and ONE exciting trade and technology exhibition featuring leading players from across the globe.